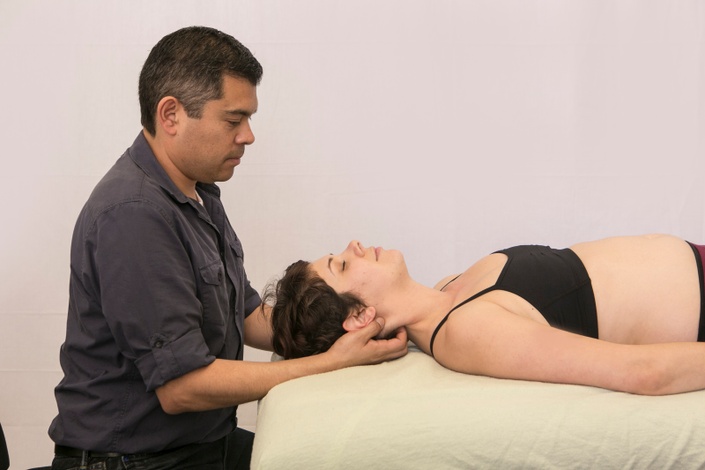 Advanced Neck Work Manual Therapy Techniques (1.0 CEU)
Get more return clients and referrals with these advanced techniques to quickly relieve neck pain
Watch Promo
Do you want to learn the techniques to resolve your clients' neck pain efficiently and effectively?
Of course, you do. We all want to be able to successfully help our clients when they come to us in pain. Neck pain is one of the most common issues that people come to our practices with expecting to find immediate relief. So how do we eliminate the guesswork and get our clients out of pain fast?
I credit the success of my manual therapy practice to taking the time to understand the intricacies of doing manual therapy on the neck. The real secret about neck work is to understand the cervical spine and its mechanics in movement also known as Spinal Mechanics. The vertebrae of the cervical spine move in predictable ways that we can take advantage of to help our clients find more functional movement and less pain. In this course, I will help you not only learn these patterns, but also how to apply this knowledge and utilize manual therapy techniques to help your clients.
Our comprehensive online course designed specifically for manual therapists like you who want to make a real difference in the lives of their clients. In this course, you'll learn everything you need to know about the neck, how to work safely and effectively for yourself and your clients, and how to assess and treat neck pain and dysfunctions through hands-on techniques.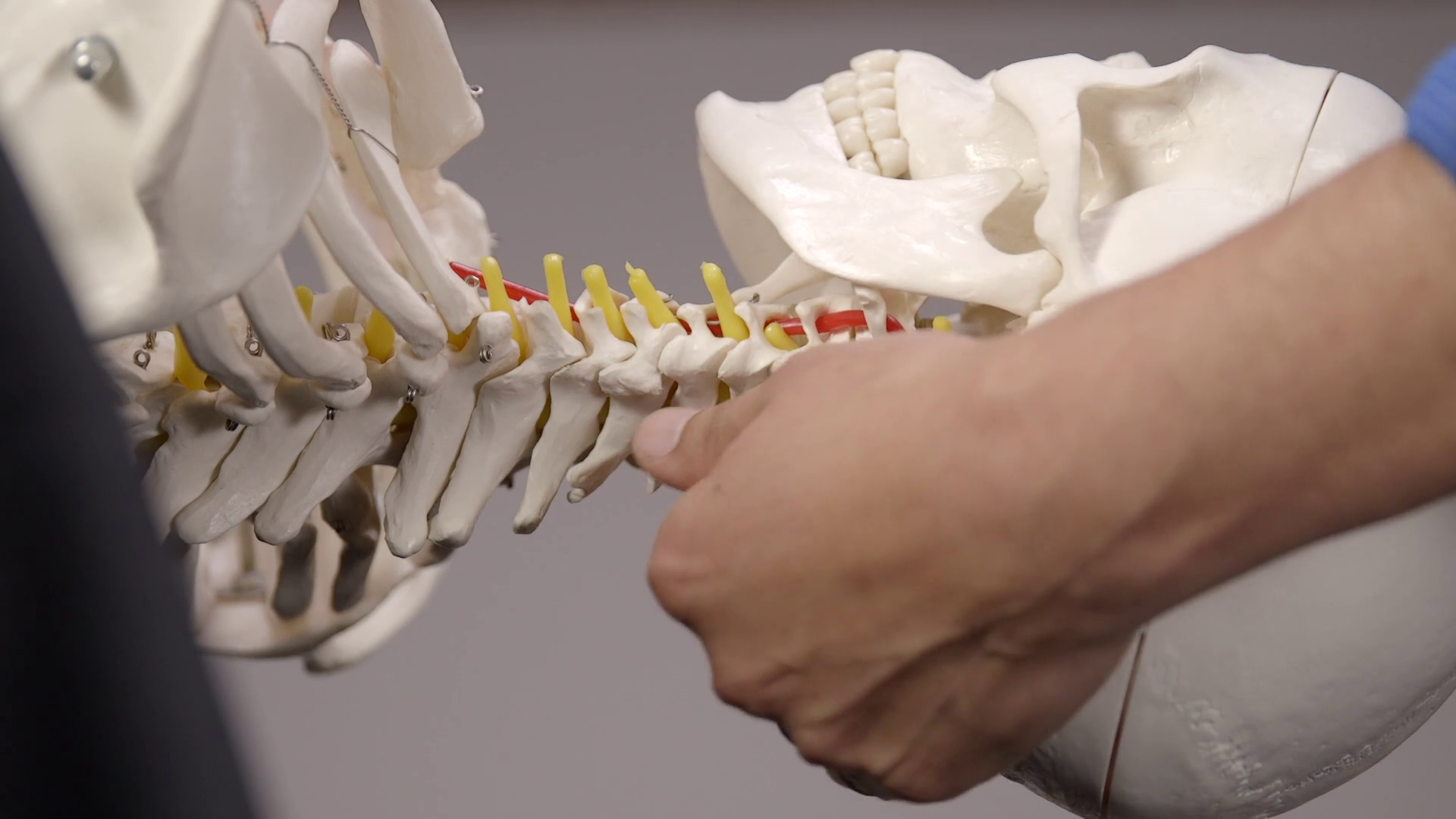 At the end of this course, you will learn how to:
Palpate and discern the difference in tissue tension to efficiently work the tissue
Assess and palpate vertebral rotation to target your work on the problem areas
Use range of motion and soft tissue techniques to be able to de-rotate rotated vertebra, a common cause of pain and decreased range of motion in the neck
Work the anterior, lateral, and posterior neck using deep tissue techniques in a safe and effective manner to access the deep layers of the neck while avoiding injury and for your client and yourself
Techniques to help your clients with dowager's hump
So what? How will knowing these things actually help you?
As I mentioned before, these techniques have been the bread and butter of my practice for over a decade. They've helped me separate myself from the pack in a place where massage therapists are a dime a dozen (San Francisco, CA). My clients often refer their friends with neck pain to me to give them an opportunity to find the relief they found from my work.
Each successful session you have will add to your credibility as a manual therapist who gets results fast, and the techniques taught in this course will help you do just that. So, what are you waiting for? Sign up for our online course today and take your manual therapy skills to the next level! With our comprehensive curriculum and expert instructors, you'll be well on your way to becoming a leading manual therapist in the field of neck health.
Click the button below to register and get the skills to get your clients out of pain fast and build yourself a thriving practice!
NOTE: All techniques shown in this course will be gentle soft tissue manual therapy techniques. We will mobilize the vertebra via soft tissue manipulation.
NOTE ON CEUs: This course is approved by NCBTMB (451212-10) and the FL State Massage Board (20-900273) for 1.0 CEs. Once the course has been completed, your certificate of completion will be automatically emailed to your email address associated with Teachable. FL State LMTs, we will need your license number to submit your hours to CE Broker (email us at [email protected] upon course completion).

"I took the advanced neck work course this last summer and it has been such an amazing game changer for my routine. I have the confidence to really work on some key issues that so many people have. I also have really helped people that have such pain to help realign vertebrae gently and effectively. People walk out of the treatment with sharing with me that they feel so much better."
~S.R., LMT
Your Instructor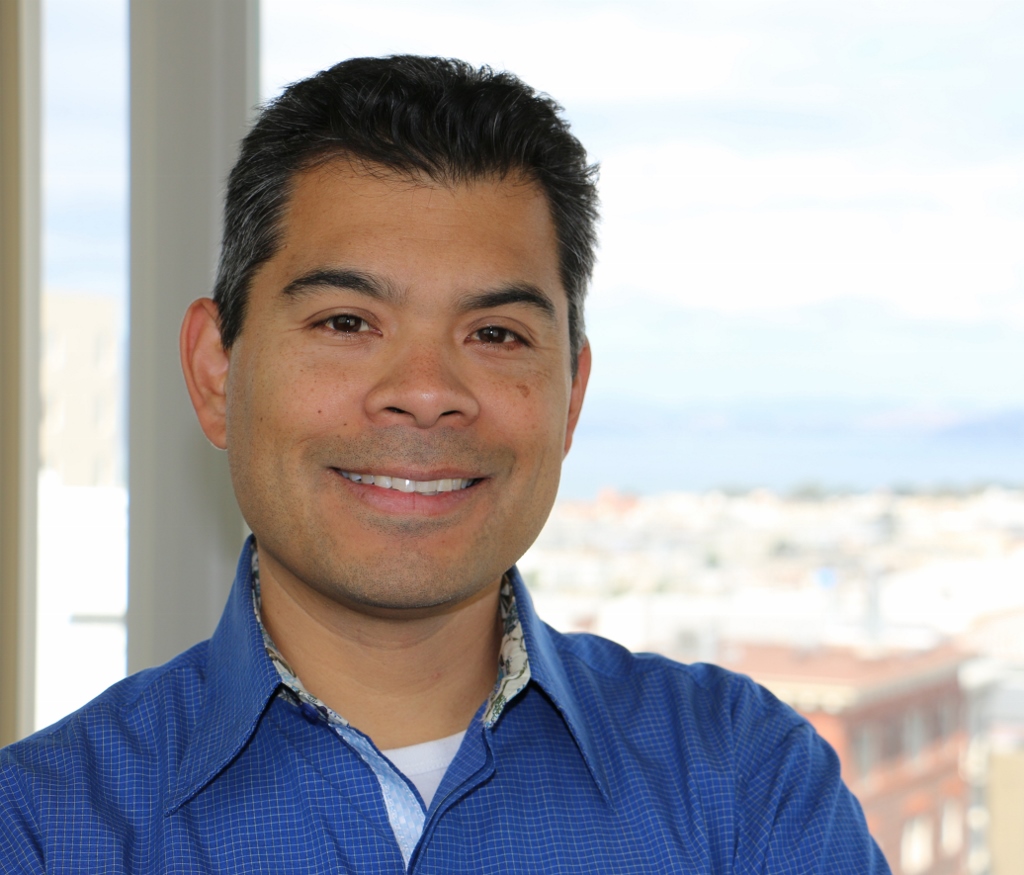 Certified Advanced Rolfer®, CMT
Founder of the Morales Method® of Manual Therapy & Body Conditioning
NCBTMB and FL State Massage Board (50-31259) approved continuing education provider
Creator of the Morales Method® Academy of Structural Integration
Author: Deep Tissue Bodywork- A New Approach to a Classic Modality, Mastering Body Mechanics, 2nd Ed, and Morales Method® Core Integration Therapy
Teaching since 2006
Marty has taught in California, Nevada, Oregon, Washington, Florida, Japan, Switzerland, Poland, and Taiwan
In private practice since 2003 with over 10,000 hours of private practice logged

MBA in Finance from Loyola Marymount University, Los Angeles

Read testimonials from previous students here.
Frequently Asked Questions
Is this course for me?
This course is for you if: 1. You want to bring high level skills into your practice 2. You want to learn how to help your clients find neck pain relief 3. You've had challenging situations and can't seem to find a solution for your clients 4. You don't have the time to attend a hands-on seminar workshop
When does the course start and finish? Will I always have access to it?
The course starts now and never ends! It is a completely self-paced online course - you decide when you start and when you finish. After enrolling, you have unlimited access to this course for as long as you like - across any and all devices you own.
What if I'm unhappy with the course? Can I get my money back?
We would never want you to be unhappy! If you're unsatisfied with your purchase, contact us in the first 30 days and we will give you a full refund as long as you've watched less than 20% of the course.
Could this course NOT be for me?
It could not be for you if: 1. You've never had any basic massage training before This course is definitely for people who have had some type of massage experience
Is this class applicable for CEUs? How do I get them?
Yes! After you complete this course (all videos must be completed and quiz taken), a certificate of completion is automatically emailed to you free of charge. You can then submit this to your state board for CEU acceptance (dependent on the rules and regulations of your state). This course is approved by NCBTMB and Florida State for 1.0 credit hours.
Do you report to CE Broker?
Yes we do for Florida State LMTs, but we need some information from you to do so! Once you've completed your course and received your Certificate of Completion, we need you to email us a copy of your certificate at info@moralesmethod along with your LMT number. If we do not have your license number, we cannot submit your hours!
SUMMING UP
Without exaggeration, what you're about to learn has helped hundreds of practitioners help thousands of people get out of neck pain.There's no other online course that is as information-packed and results-focused that can help you get your client's out of neck pain fast!
So, click the button below to register for the course and start learning the techniques that will increase your success in dealing with neck pain in your practice.